Wow!! What a fab first class I had today. My classes at Priory Witham Academy are funded sessions for those that live in the catchment area and it is certainly a great venue for some baby reflex.
My class is held in the 'sensory room' which is filled with different coloured lights and textures on the walls for your baby to enjoy while they are pampered with some reflexology.
I had a class of 5 ladies today with their little ones and by the time the class had finished the majority of the babies had fallen asleep.. perfect! This is exactly the perfect response to a treatment. Reflexology works on the nervous system which in turn helps to calm and soothe baby. If your little one is struggling to sleep, whether from a physical complaint or emotional upset, reflexology will work on the imbalance, hopefully provide some relief and soothe and relax your little one.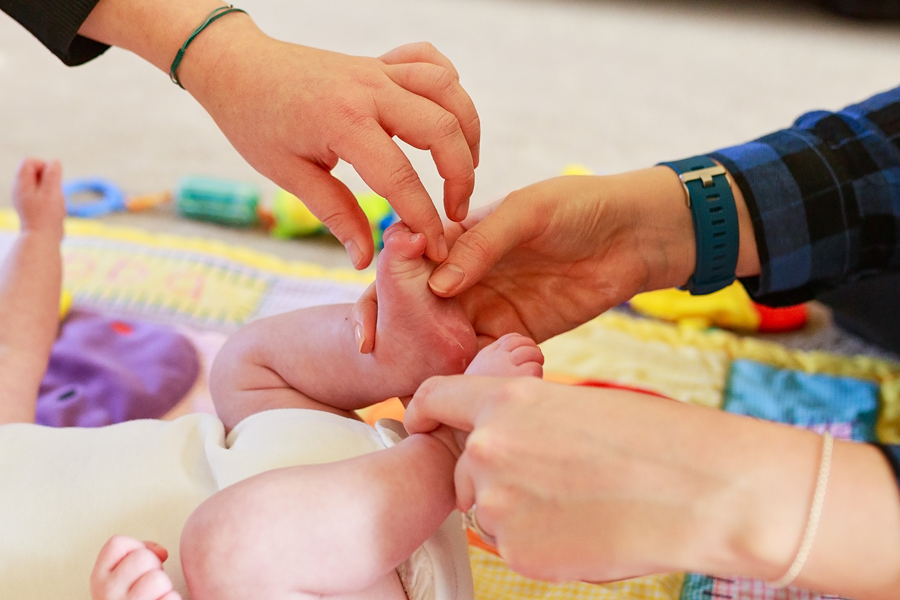 One lady carried her sleeping baby out of the class and told me that baby didn't EVER sleep during the day. :-)
One nil to baby reflex!